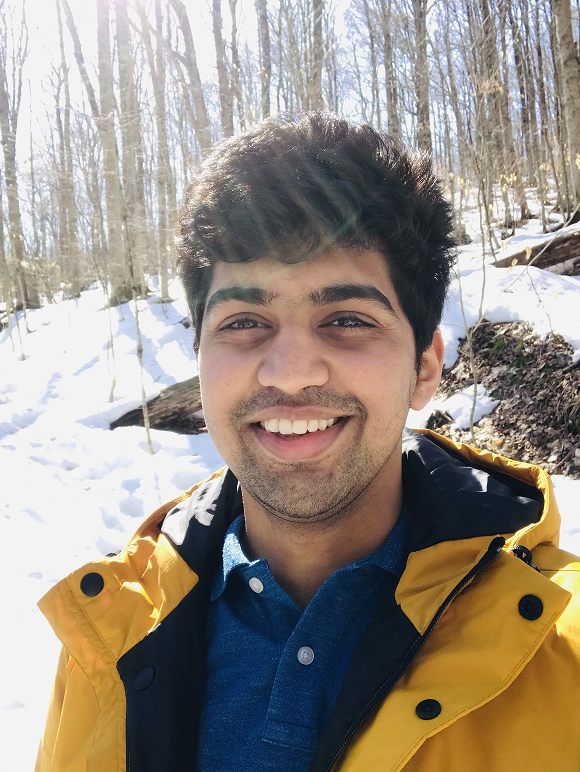 Graduate Resident Fellow
Graduate Resident Fellow
dpk52@cornell.edu
Dnyanesh is a PhD candidate in theoretical physics. His research concerns the mathematical study of quantum field theory and string theory. Along with his research group, he is currently exploring number theoretic aspects of Calabi-Yau compactifications of string theory.
Dnyanesh was born and raised in Satara, part of the western Indian state of Maharashtra and home to the breathtaking Kaas plateau. After finishing high school in Pune, he pursued undergraduate studies at University of Cincinnati, graduating as a Distinguished Honors Scholar with a double major in physics and mathematics. While in college, he mentored freshman and sophomore students transition into the University Honors Program and tutored at local public schools suffering from high dropout rates. During his graduate studies at Cornell, he has also carried out fundraising efforts to support education initiatives for underprivileged communities in India.
In his free time, Dnyanesh enjoys reading, music, hiking, and cooking. He is especially obsessed with coffee -- from chasing perfection in a shot of espresso to exploring coffee wherever he travels, he enjoys sharing his coffee experiments.
Dnyanesh is excited to be continuing as a second-year GRF at Becker. He is especially looking forward to building a supportive floor community and engaging with the Becker residents via house initiatives.