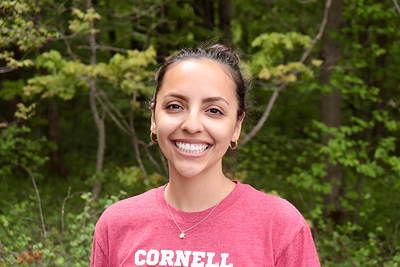 Graduate Resident Fellow
Graduate Resident Fellow
leg88@cornell.edu
Hi! I was born and raised in Los Angeles, California. I am the daughter of Latin American immigrants. My father immigrated to the U.S. from Colombia, and my mother from México.
I am a History Ph.D. Candidate minoring in Latino Studies. As an undergraduate, I double-majored in Chicana/o Studies and Psychology. My research focuses on U.S. agricultural guestworker programs' racial and generational legacies. As a grandchild of a former Mexican guestworker, I am passionate about uplifting the legacies of such programs, including Caribbean, Asian, and other Latinx guestworker groups.
Growing up, my parents would take my brother and me to the Museum of Latin American Art, which sparked my interest in and commitment to public history. Given this commitment, I utilize oral histories as part of my research, have conducted oral histories for Black Farmers United of New York, and was a fellow of the Smithsonian's Latino Museum Studies Program.