Helen "Happy" Reichert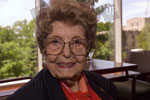 November 11, 1901-September 25, 2011
Helen Reichert, the most well-known alumna of the women's crew team, was an American talk show personality, New York University professor, and the oldest living alumnus of Cornell University at the time of her death at age 109. Reichert graduated Phi Beta Kappa from Cornell with a degree in English from the College of Arts and Sciences. She lived in Risley Hall on East Hill, and was a student of Carl Becker!
She appeared daily on a show called "For Your Information, offering women straightforward advice on topics ranging from playing piano to asking your doctor about breast cancer. She may be best known in fashion circles as a founding member of the Fashion Executive Roundtable in New York and her teachings on fashion marketing at NYU.
She had wonderful support from her husband, the late Philip Reichert, a 1923 graduate of the Cornell Medical School. He was one of eight Carnelians in her family.
Happy donated her 1938 Steinway piano to Becker House on her 107th birthday.The Becker House Guest Suite is named in her honor.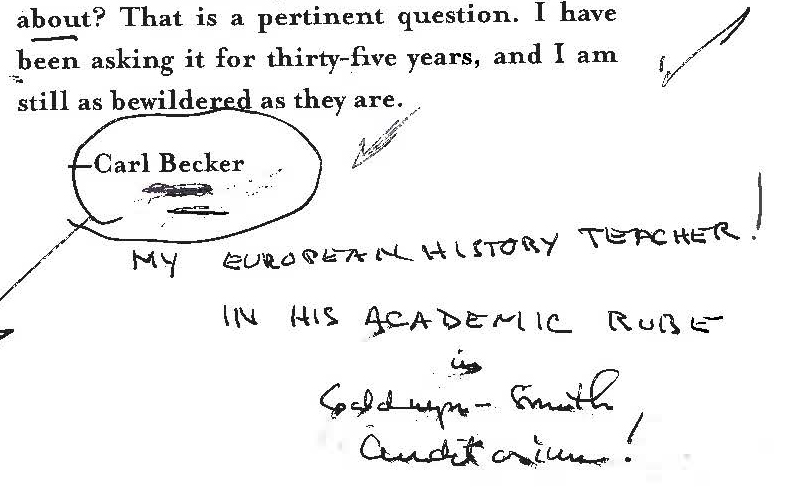 Happy's nephew donated several books from her personal library. In one, we found a note about Carl Becker!