Things To Do at Becker
The West Campus House System offers an enhanced in-house programming experience. Intellectual living-learning programs are led by the House Professor-Dean and Graduate Resident Fellows. Social programs are student-driven by the House Council (student leadership body) and Student Assistants.
Here's what's happening This Week at Carl Becker House: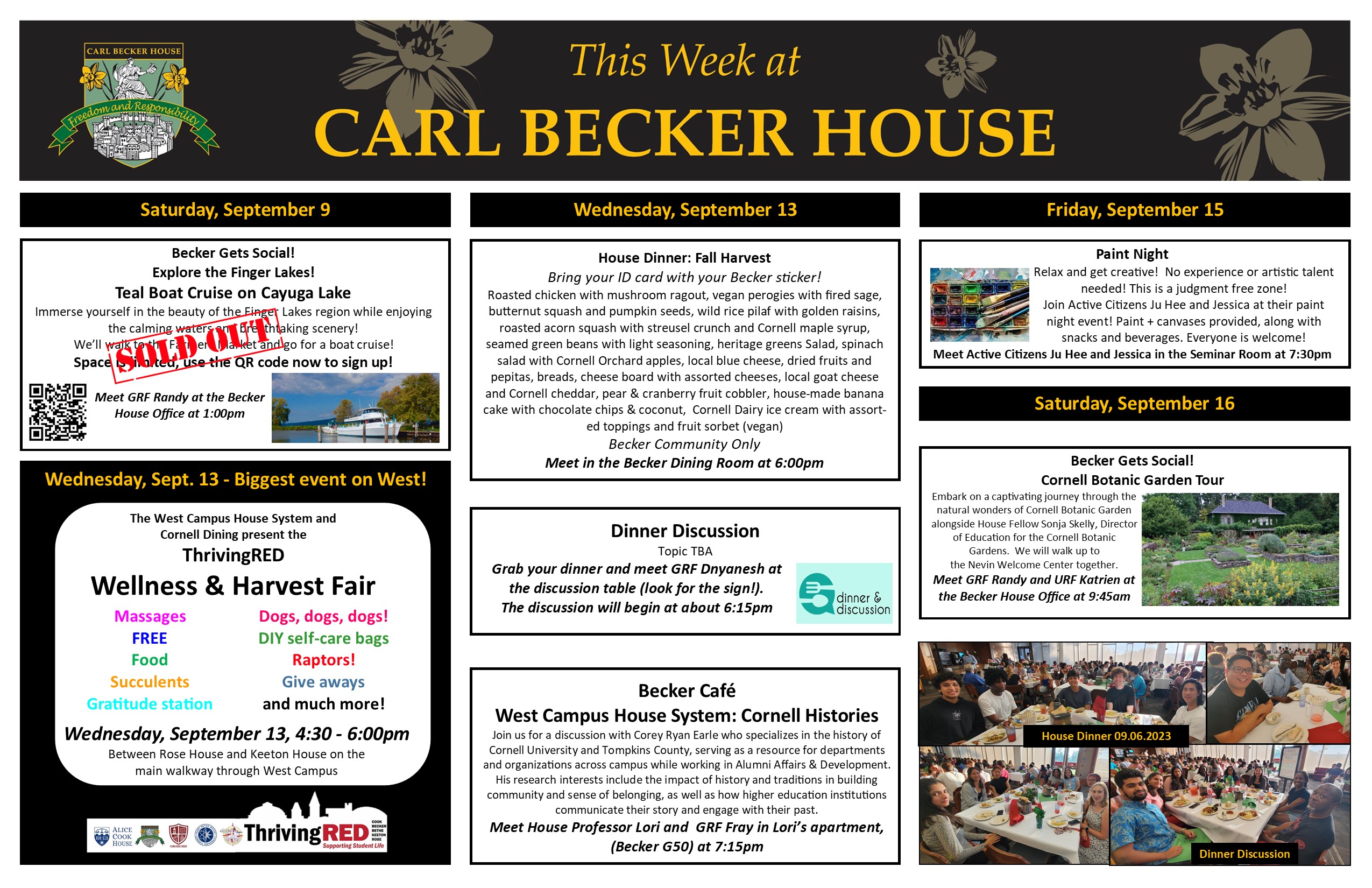 Events

Enjoy a meal and listen or join the band and play. Sponsored by Bethe House, CU Jazz, Jazz+, and SAFC.
5:00-7:00 pm Jansen's Dining Room $ or meal plan
Special CU Jazz guests, local musicians, and faculty are all invited