Things To Do at Becker
The West Campus House System offers an enhanced in-house programming experience.  Intellectual living-learning programs are led by the House Professor and Graduate Resident Fellows.  Social programs are student-driven by the House Council (student leadership body) and Student Assistants.
Here's what's happening This Week at Carl Becker House: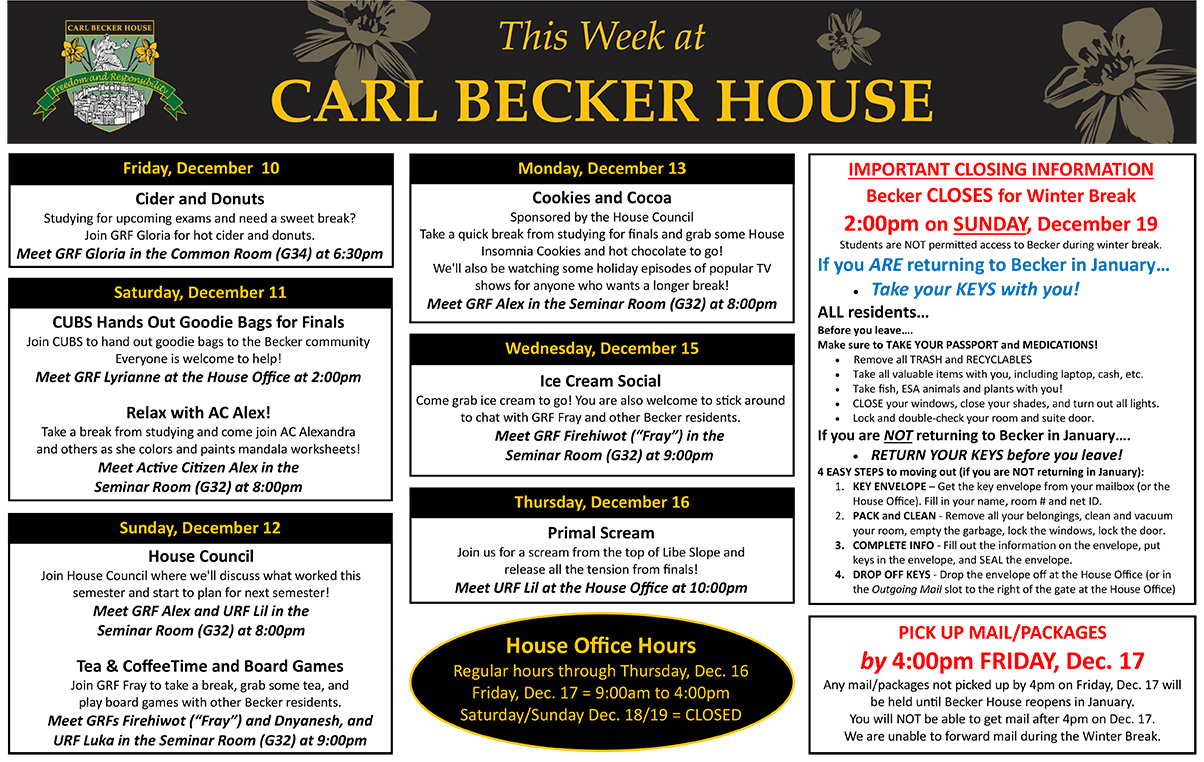 Events

You may already have heard that the Ivy Room will be used for exciting new serving stations and additional seating for Okenshields beginning next semester, and we're starting a monthlong celebration of the Ivy Room!