CUBS Service Program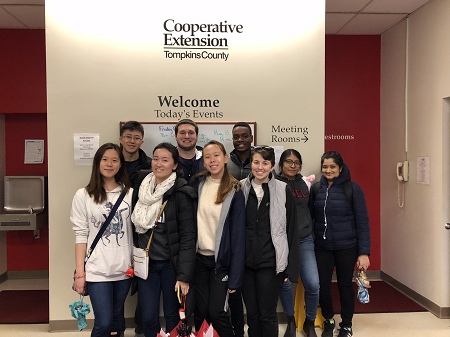 Cornell University Becker in Service (CUBS) is Becker's community service initiative. The group has helped local food pantry Loaves and Fishes, Clarbridge Senior Assisted Living, organized food drives, and several other goodwill acts.
In the Spring of 2014, CUBS traveled to Petersfield, Jamaica through Amizade Global Service Learning. Our volunteers partnered with Matthias Brown, the local director of Petersfield Association of Clubs, to work with local youth in their schools. Check out some photos here.
Interested in lending a hand? Talk to GRF Caitlin Baumhart or SA Jamila Amanfu for more information!