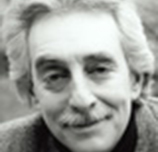 Honorary House Fellow
Professor, Department of Theatre, Film, and Dance
Schwartz Center for Performing Arts
bal5@cornell.edu
Levitt served as Chair of the Theatre, Film, and Dance Department from l986 to l995 during which time he oversaw the final phases of construction of the twenty-four million dollar Schwartz Center for Performing Arts. Under his leadership the faculty redesigned the Department's curriculum and production programs and added faculty and staff in order to fulfill the profile for the Department created by the new facility. 
During his tenure as Chair, the Department embarked on many new initiatives funded by alumni, the NEA, the Mid-Atlantic Arts Foundation, The Gannet Foundation, New York Telephone, Aetna, and The Wallace and Mellon Foundations. Levitt originated many of the Department's current programs including the unique mix of a Liberal Arts undergraduate education with a professional company of actor's, designers, and technical staff all working side by side in both the classroom and in production.
Dr. Levitt has had a distinguished career as a freelance director in New York and regionally, and has been involved with the development of dozens of new plays in the United States, Canada, and Europe. He directed for four seasons at Ft. Worth's Shakespeare in the Park. Levitt's production of The Puppetmaster of Lodz for Stageworks Theatre near Albany, New York in September of l997 was listed among the " ten best productions" for the New York, Connecticut, and Berkshire regions.