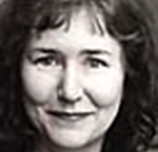 Honorary House Fellow
Professor, Human Development
G63 Martha Van Rensselaer Hall
ch34@cornell.edu
Cindy Hazan joined the faculty of the Department of Human Development at Cornell in 1988 after receiving her PhD in Social and Personality Psychology from the University of Denver. 
Her research on human mating and pair-bonding processes has been featured in documentary films and science news articles around the world and is among the most cited work in her field. She teaches courses in the areas of personality theory and interpersonal relationships and has been honored with numerous teaching and advising awards at Cornell.  
Professor Hazan grew up in a sleepy Midwestern town. At 18 she escaped to Europe where she spent three heavenly years studying, traveling, eating, and developing a new perspective on the world and on life. Her son, Adel (aka DJ Manic), lives in Oakland where he produces hip hop music and works with non-profit organizations serving indigent youth. Her husband, Rick (aka House Fellow Canfield), researches the effects of neurotoxins on the cognitive development of infants and children. From its opening in August of 2005 through the spring of 2011, she served as the founding Professor and Dean of Carl Becker House.