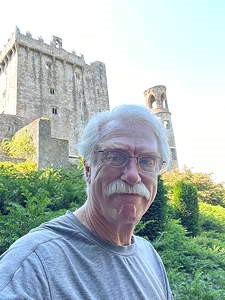 House Fellow
Professor, Molecular Biology and Genetics
335 Biotechnology Building
tdf1@cornell.edu
Tom Fox '71 moved into an old West Campus freshman dorm (thankfully now removed from the landscape) in 1967, and lived in Baker Tower the following year.  During four years at Cornell he learned to love hockey, genetics, and Ithaca, among other things.  After graduate studies at Harvard he moved to the University of Basel in Switzerland for postdoctoral work, and then a faculty position.  He left Basel to return to Cornell in 1981.  
Since then he has enjoyed teaching Genetics and, until recently, leading a research group seeking to understand how the genes within mitochondria, fascinating intracellular organelles descended from bacteria, are expressed and how their protein products are assembled into respiratory complexes.
Tom was born and raised on Staten Island and developed a lifelong interest in biology at the nearby Staten Island Zoo, renowned at the time for its collection of rattlesnakes.  He enjoys spending time in the woods, especially around campfires. His other dilettantish interests include the German language, music, and interactions between scientists and nonscientists.